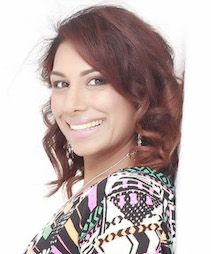 Sonal Shah, Director of Synergy Nutrition®                                                                            BSc (hons), Nutritional Therapy, BSc (hons) Nutritional Biochemistry, PTLLS Nutrition Tutor.
I am a nutritional therapist and health and wellness coach for busy professionals and those interested in fitness. I have been doing this professionally for 9 years and have a holistic approach to healthcare. My specialists areas are sports nutrition, vegan/vegetarian diets, gluten, dairy and sugar free diets. If you experience tiredness, weight issues, poor sleep, hormonal issues and digestive imbalances I am the go to therapist. My approach is to thoroughly assess your health and advise you so you can say goodbye to your complaints.
My journey to becoming a therapist began from when I was a child! Since the age of 12 years I was reading books on health and nutrition. Lo and behold little I was aware that my childhood interests would later turn out to become my career! I adored science and art in school and went to study a first degree in Nutritional Biochemistry in 2006 from Nottingham University, followed by  a second degree in Nutritional Therapy from the University of Westminster in 2009. Over the last twelve years, I have assisted many hundreds of individuals with attaining their health goals. In 2011 I completing a PTLLS teaching training course from City & Guilds, London. This equipped me with the teaching skills to tutor Nutrition and science students and run successful nutrition workshops. I absolutely adore meeting people from all around the world and empowering them to make positive changes to their health and wellbeing and seeing them happier as a result of their health improving. 
Looking forward to have you on board with Synergy Nutrition.